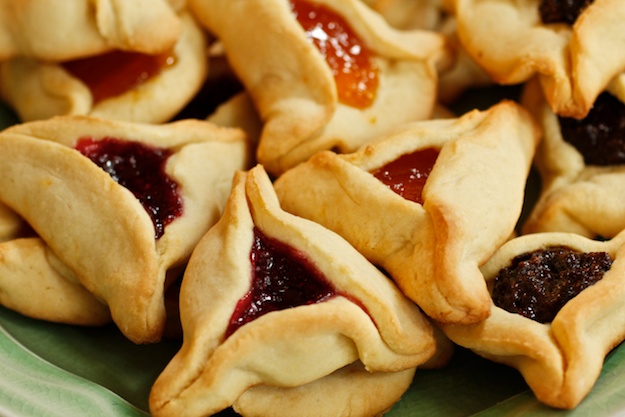 Bubbie's Best Hamantaschen Ingredients
INGREDIENTS
4 eggs
1 cup oil
1 cup sugar
1 teaspoon vanilla extract
2 teaspoon baking powder
1 teaspoon salt
4-5 cups flour
Desired filling (e.g., prune lekvar, chocolate chips,
apricot jam, etc.)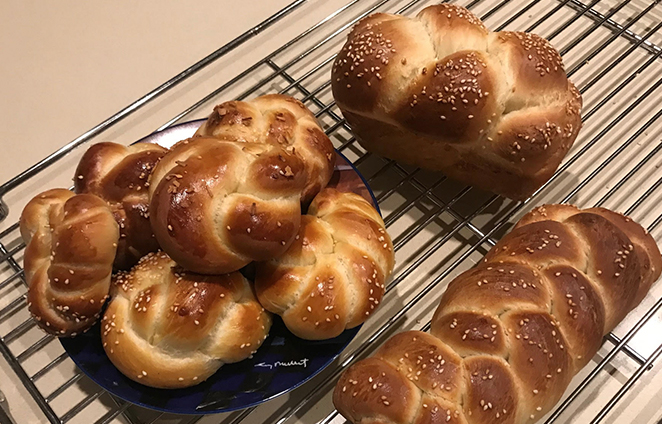 Bubbie's Best Challah Ingredients
INGREDIENTS
(makes one loaf)
1 package active dry yeast
2 tablespoons sugar
1 cup of warm water
1/4 cup oil
1/4 cup sugar
2 eggs
1/2 tablespoon salt
4 – 4 1/2 cups flour (all-purpose or bread flour)
1 egg (to brush on top of braided loaves before we set them to rise)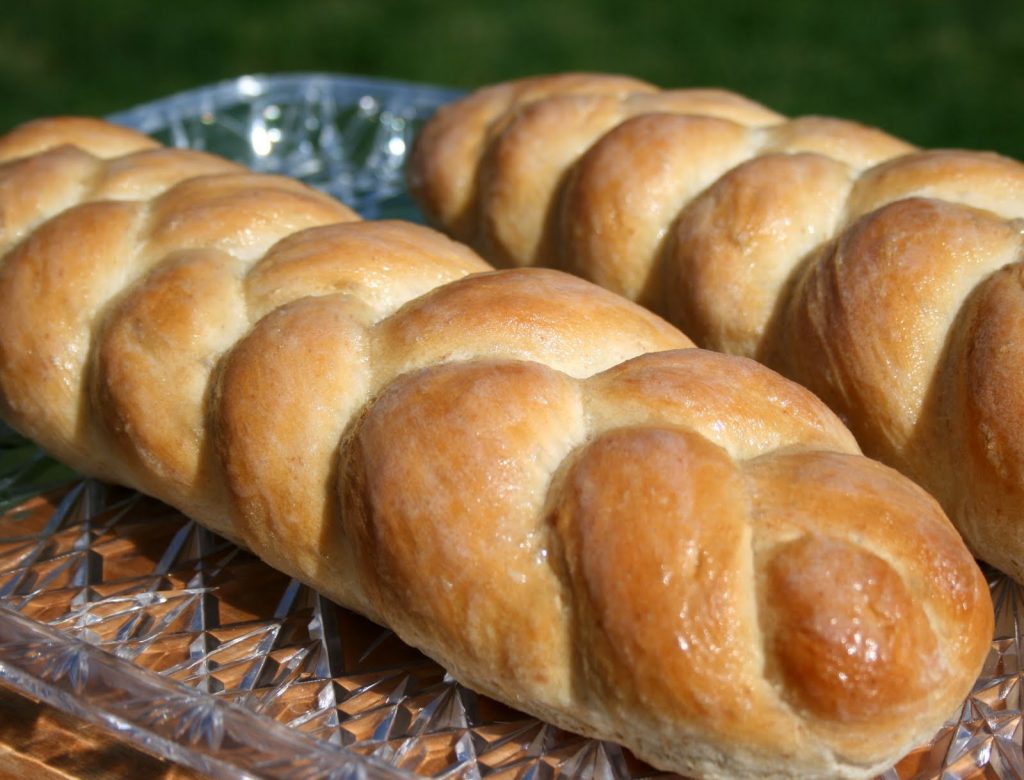 Whole Wheat Challah
INGREDIENTS
3 cups whole wheat flour (you may also use all-purpose flour)
¼ cup honey (if you want to use sugar: add ¼ cup sugar, and use 1 cup water, not ¾)
1 packet of yeast
¾ cups warm water
3 Tablespoons of olive oil, grapeseed oil, or canola oil
2 teaspoons kosher salt
Optional mix-ins: pumpkin seeds, raisins, chopped dates, etc.
SUPPLIES NEEDED:
1 large bowl
1 clean work surface
1 spatula
Challah/bread pans, oven
Makes 2 small loaves or 1 medium-sized loaf. Feel free to double the recipe at home.
Mast O Khiar – Persian Dip
INGREDIENTS
2 cups of plain yogurt (can be full fat, not fat, dairy-free, Greek yogurt, etc)
1 cucumber
1 tsp dried mint (optional)
1 small bunch of fresh parsley
¼ cup chopped walnuts (optional)
¼ cup raisins
¼ tsp salt, sprinkle of freshly grated black pepper
Lime or lemon
SUPPLIES NEEDED:
1 bowl
1 spoon
1 cutting board
1 knife
Serving bowls/spoons
Makes 2 small loaves or 1 medium-sized loaf. Feel free to double the recipe at home.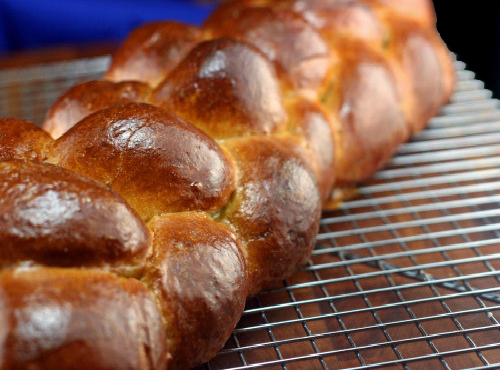 Pumpkin Spice Challah
INGREDIENTS
4 cups flour
1 packet instant yeast
1 1/2 tsp salt
1 1/2 tsp cinnamon
1/2 tsp nutmeg
1/4 cup maple syrup
1 cup pumpkin puree
1/3 cup oil
1/2 cup water
1 egg for brushing on loaves
SUPPLIES NEEDED:
2 challah pans or 1 sheet tray
Recipe modified from Domestic Gothess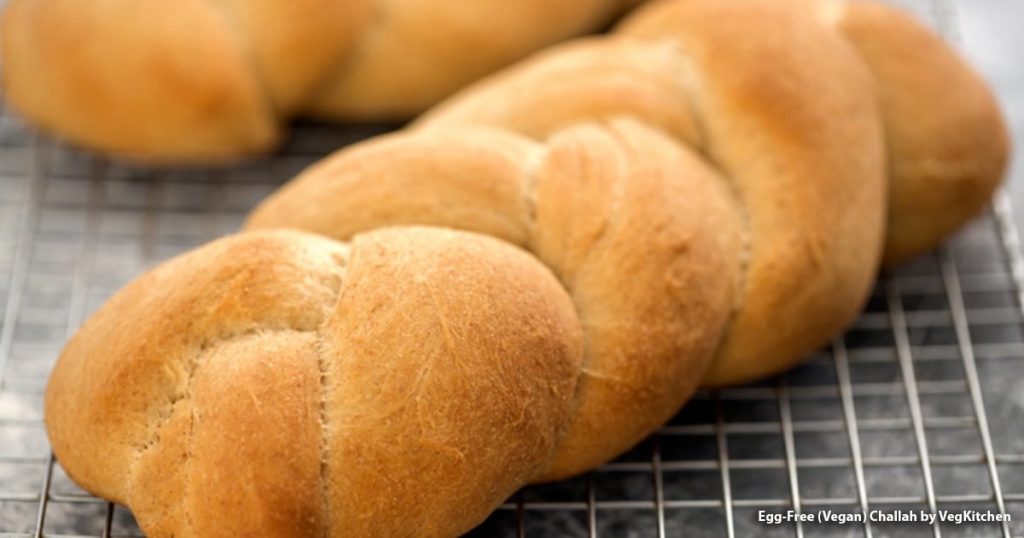 Egg-Free (Vegan) Challah
INGREDIENTS
2 1/2 teaspoons active dry yeast
1 cup warm water
4 – 4 1/4 cups flour (approximately)
1/3 cup sugar
1 teaspoon salt
2 tablespoons oil
Egg replacement:
3 tablespoons oil
3 tablespoons warm water
2 teaspoons baking powder.
1
The egg replacement works as a binding agent. The "fizzing" that occurs when whisked together provides the "lift" to the finished product. Make sure you add this right before the flour.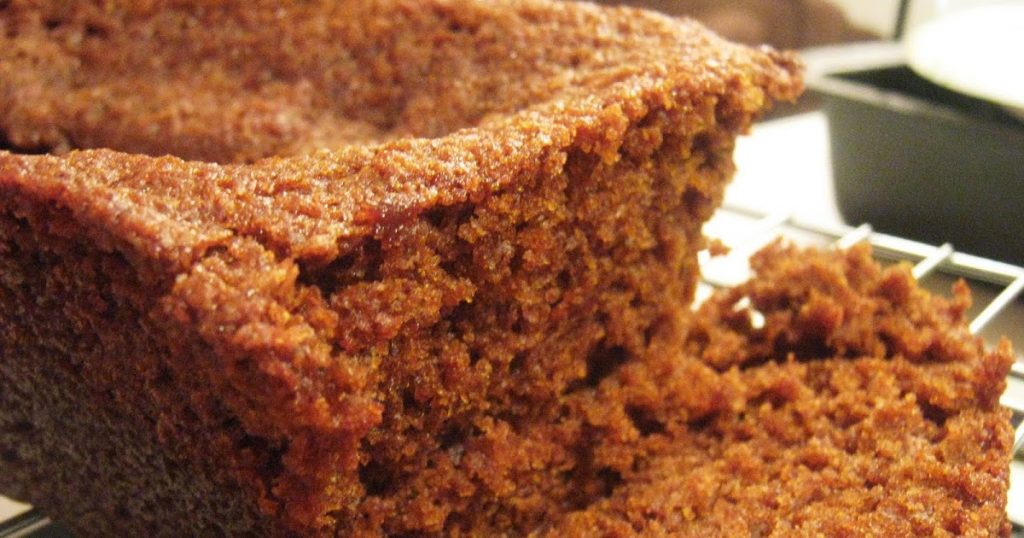 Honey Cake
INGREDIENTS
1 and 1/4 cups flour
1/2 tsp baking soda
1 tsp  baking powder
1/2 tsp salt
1 tsp cinnamon
2 large eggs (or substitute 1/2 cup applesauce)
1/2 cup sugar
1/2 cup honey (can substitute maple syrup … slightly different flavor)
1/3 cup canola oil
1/2 cup coffee (add 1tsp coffee to 1/2 cup water)
1 tsp vanilla extract
SUPPLIES NEEDED:
1 9×5 loaf pan or muffin tins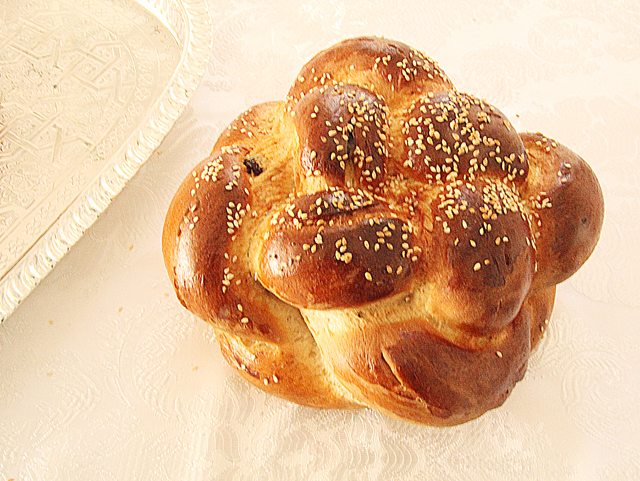 Rosh Hashanah Round Challah
INGREDIENTS
3 – 4 cup all-purpose flour, divided (flour will be added in increments)
1/4 cup sugar
2 – 3 tbsp. Honey or Agave
1 package active dry yeast
1 cup warm water
3 tbsp. extra-virgin olive oil
2 tsp. kosher salt
1/4 – 1/2 cup raisins
2 tbsp. water, will be mixed with 2 tbsp. maple syrup, or Agave (to brush on top of loaves)
Egg replacement:
1 large gallon sized ziplock back
Spray oil
2 round pans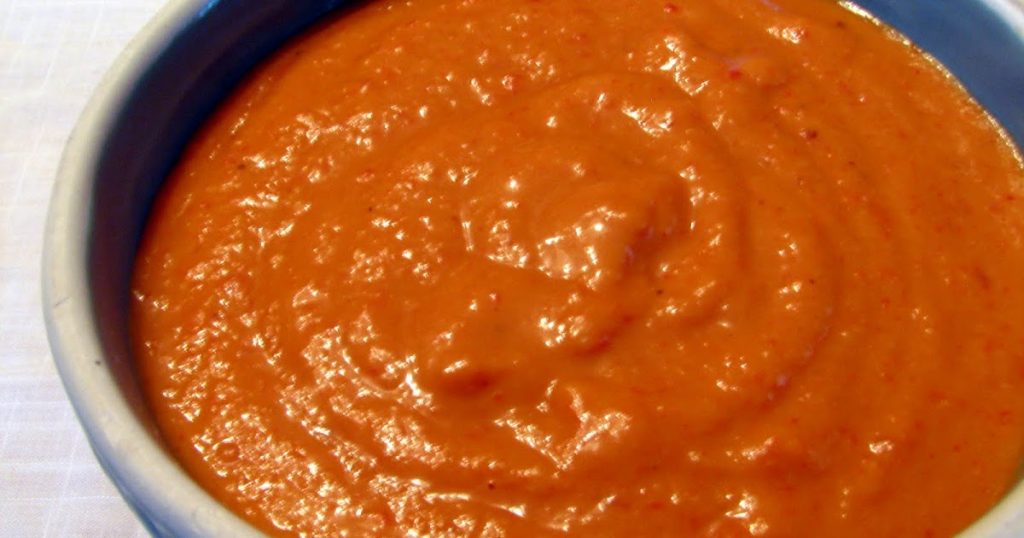 Shabbat Roasted Red Pepper Dip
INGREDIENTS
1 jar roasted red peppers
3 shallots or 1 medium onion
2 – 3 cloves peeled garlic (If you're like me and love garlic, feel free to use more!)
2 – 3 tablespoons olive or grapeseed oil
1 1/2 teaspoons sea salt, freshly ground black pepper2 tablespoons vegan mayonnaise (optional)